Hillsong United member Joel Houston said, "I believe that God created music to connect people - the human heart, our soul - with Heaven." Music is an undeniably powerful tool in life and in worship. Its effects reach far beyond our eardrums though. Did you know that music has a profound effect on your brain chemistry? Music affects mood, gives your brain a workout, and can improve your overall quality of life.
It's no wonder, then, that musical worship has such an amazing impact on hearts and minds. Here are just some of the amazing things music can do in your life:
Music Can Improve Your Mood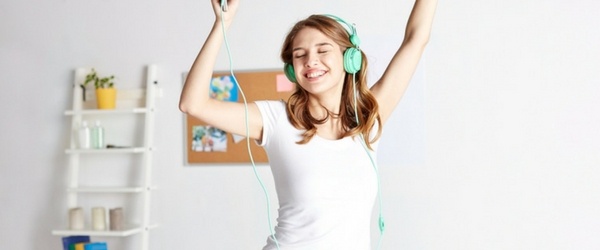 Nope, you're not imagining things when you feel better after blasting some tunes. In fact, your brain is reacting chemically to what you're hearing. A Finnish study surveyed thousands of people and found, "Even sad music brings most listeners pleasure and comfort."
Read Also: 5 Christian Music Stars in Christian Movies
The lead author of the study, Dr.Tuomas Eerola, said in a press release about the study:
"The results help us to pinpoint the ways people regulate their mood with the help of music, as well as how music rehabilitation and music therapy might tap into these processes of comfort, relief, and enjoyment."
The "Journal of Positive Psychology" released a study in 2013 that found people who listened to upbeat music could improve their overall mood and reported being happier within two weeks.
Neuroscience reveals that several key hormones play a part in this mood elevation. When you listen to songs that spark an emotional response (such as worship music), Oxytocin (the "cuddle hormone") and Dopamine (the "happy hormone") are often released, elevating your mood.
Science has demonstrated a strong connection between music and emotion. Perhaps this is why we are instructed to, "Sing to the Lord a new song" (Psalm 96:1).
Music Works Out Your Brain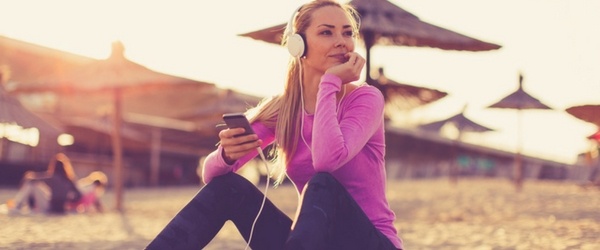 Listening to, and particularly playing, music is extremely good for your brain. MRIs of musicians' brains have revealed that those who play at least one instrument have noticeably more symmetrical brains, and areas of the brain responsible for motor control, auditory processing, and spatial coordination are larger. They also have a larger corpus callosum. This is the band of nerve fibers that enables the two hemispheres of the brain to communicate with each other.
Music as background noise has also been shown to increase creativity. The good news is, even if you're not a musician, dabbling in the musical can have enormous benefits. One Johns Hopkins Medical article explains:
If you want to firm up your body, head to the gym. If you want to exercise your brain, listen to music. 'There are few things that stimulate the brain the way music does," says one Johns Hopkins otolaryngologist [ear doctor]."If you want to keep your brain engaged throughout the aging process, listening to or playing music is a great tool. It provides a total brain workout."
Read Also: Selena Gomez Wants Her Music to Point to God
Music Reduces Stress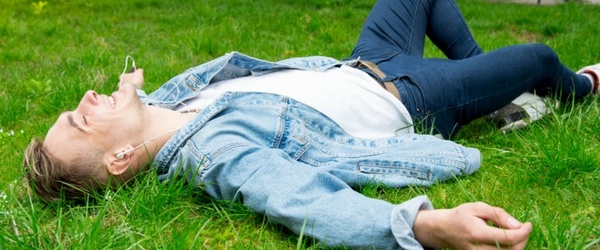 An analysis of 400 studies in the journal "Trends in Cognitive Sciences" found that music's impact goes beyond cognitive and extends to the physical. One of the studies found that patients who listened to music before a medical procedure had lower levels of anxiety and greatly reduced levels of Cortisol.
Cortisol is best known as "the stress hormone," the brain chemistry that initiates your body's fight or flight response. These findings suggest that God knew what He was doing when He told us through Paul in Ephesians 5 to "Sing and make music from your heart to the Lord." Many have reported feelings of calm and peace in the midst of musical worship, something God literally designed our bodies to experience.
Dr. Anthea Innes wrote in a press release about a study she lead on music's power over dementia, "Music touches everyone in some way, either by listening or playing."
It is no coincidence that scientists are concluding what worship leaders already know. This is why Hillsong United member Joel Houston said in "Hillsong: Let Hope Rise," "Music has the ability to enter someone's soul without their permission."
Looking to experience the power of music and worship? Be sure to watch "Hillsong: Let Hope Rise," now streaming on PureFlix.com. You can watch it (and thousands of other titles) for free with your one-month trial.
Sarah Hartland
Sarah Hartland knew she wanted to be a writer from the time she wrote her first short story in the fourth grade. By the time she was in high school, she had written two novellas and countless short stories. It was her love of storytelling that led her into marketing and media.
Sarah freelanced throughout her time at Colorado Christian University, where she graduated with a Bachelor's degree in Business Administration. At CCU, Sarah competed in speech and debate across the country, securing multiple awards and a national debate championship. She co-lead CCU's first-ever broadcast media program, CCU.TV, and served as the program's Student Producer during her senior year.
When she's not writing blog posts or editing a video, Sarah loves to swing dance, ski, travel, or visit her seven younger siblings in Montana.