Lighting, stage managing, background vocals, and singing in a duo of their own, Joel and Luke Smallbone have been in the music industry for most of their lives. On the road with their older sister, Rebecca St. James, a Christian pop star in her own right, these brothers "fell in love with music." Now, years later, the two of them are better known as For King and Country, a Grammy-award winning pop duo that has topped both Christian and secular charts.
But success didn't come overnight for these brothers. Their journey, like their music, is surprising and inspiring. Joel Smallbone spoke with Pure Flix Insider recently about not only For King and Country's successes, but the failures that built them:
Family, Failure and Success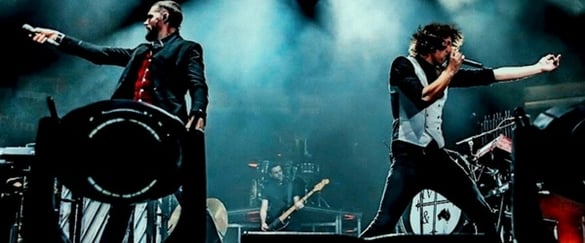 For the Smallbones, music can truly be described as "a family affair." Father David Smallbone served as his daughter, Rebecca St. James' manager, and Joel laughed as he told Pure Flix Insider,
The big joke was that Dad needed cheap labor, so he had five teenage sons. He put us all to work as the road crew. I did stage managing and background vocals and some of the other brothers did lighting...and that's really when we fell in love with music...Where we learned the craft of it.
The lessons didn't end at logistics, though. Joel explained that there was an especially important lesson these brothers learned from growing up in a musical family. He said, "It's also when we saw the fickleness of success and how one minute you can be the greatest thing ever, and then the next minute people move on. And so I think it actually really created a nice platform so to speak for Luke and I coming into this."
Recommended Watch: The Music in Me
In fact, Joel attributes For King and Country's success to the failures that came before, and more importantly, what those failures taught them about family and purpose:
As failure does, it pulled Luke and I together. We are now in our 12th year of music together, and only five of those have been successful, starting from when we released our first record. We were in a group for six years prior to that and we had a lot of failure...
TWEET: "As failure does, it pulled Luke and I together." @4kingandcountry on #failure and #family.
It's easier to remain faithful and vigilant when you're failing because it usually pulls you closer to the people you love. Failure teaches you to get back up again and try harder. Success on the other hand, tells you things like, 'Well, you've really done it now. Aren't you special?' and 'You don't really need them; you're kind of good on your own.' Success tells you this other monologue that can be frightful and dangerous.
No one's ever immune to the struggles of success, but I think we have been able to navigate it.
The importance of family, the support of their wives, and an eye on the eternal are what the Smallbone brothers credit with keeping them grounded.
Watch Joel Smallbone as King Xerxes in "The Book of Esther" ⟶
Christians Who Are Artists Vs. Christian Artists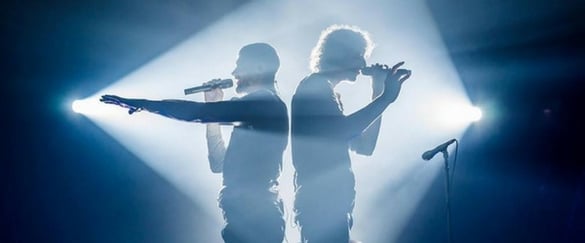 For King and Country has enjoyed great successes on Billboard's Christian Songs Chart, and if you're a fan of Christian music, you've probably heard their songs on K-LOVE or your local Christian station. But beyond their success in the Christian market, For King and Country has risen to such popularity that American Songwriter even called them, "Australia's answer to Coldplay."
When asked about finding such success, as a Christian group in a secular market, Joel challenged the label itself, saying, "It depends on if you're talking about 'artists who are Christians' or 'Christian artists.' I think there are two different breeds."
TWEET: Learn what @4kingandcountry thinks are the "two breeds" of musicians in exclusive interview with @PureFlix
He explained that For King and Country aims first and foremost to be "honest" with their music:
You want to write music for people, and you want to be honest about it. So the fact that [our music] has been accepted by a wider audience has been I think for both Luke and I, really exciting.
We've always set out to just write music that was honest to ourselves, and inherently there were threads that were constant throughout. I remember when we first started writing, our first record in fact has two or three break-up songs. At the time I was walking through a pretty hard, long dating relationship. So we've always said, 'Hey let's just write honestly.'
Read Also: 5 Christian Music Stars in Christian Movies
This "honesty" in For King and Country's lyrics has helped them top not only charts, but hearts. Joel says,
It's exciting to just to see where the song will go. You know whether it was performing 'Run Wild' on Jimmy Kimmel, or whether it was sitting in a New York hotel room and hearing 'To the Dreamers' as an ad campaign for a sports team...They just end up in these spots. I had no idea… and so it's pretty remarkable.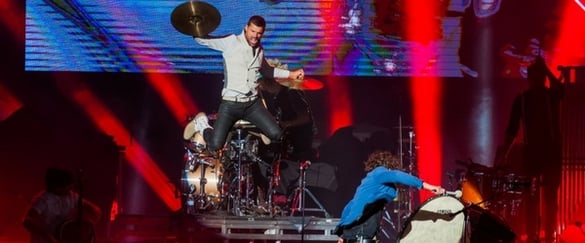 Read Also: The Hillsong Movie Gets What Most Bible Movies Miss
The Power of Music
The name "For King and Country," is borrowed from an English battle cry, and is what the Smallbone brothers adopted as their group's mission. It seems especially appropriate given their views on the profound power of music.
TWEET: "I believe that music, both positive and negative, has a spirit attached to it." -Joel from @4kingandcountry
Joel elaborated:
I believe that music, both positive and negative, has a spirit attached to it. And it has a way of bypassing the head and going straight to the heart of a human. It can impact people positively, it can spur them on, it can do things that no politician, no pastor, sometimes even no family member can do. But it can also tear people down...
We get to be a part of this beautiful tapestry of spiritual moments of music that really can unite people from so many different ethnicities and religious beliefs and political positions. It can pull us all together in a remarkable way.
Read Also: How Music Affects Our Brains (And Our Hearts!)
Creation Fest 2017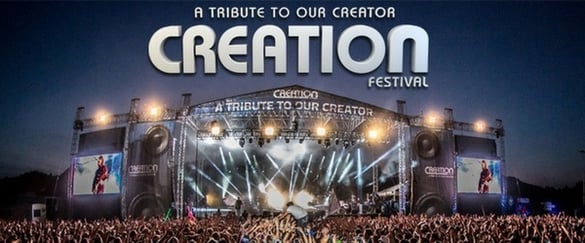 For King and Country is one of the many bands performing at Creation Fest (sponsored by Pure Flix) this year. Creation Northeast is in Mt. Union, Penn. June 28- July 1, and Creation Northwest follows in Kennewick, Wash. July 13-15. Both of these festivals present unique opportunities for your family to worship and enjoy fellowship with believers from all over the country, all while enjoying your favorite bands like For King and Country.
To Joel, Creation Fest is more than a week of fun. To him, it is an important time of "taking a stand" that families can enjoy together:
'Identity' is becoming more important on a spiritual, emotional, and political level. People are really aiming to associate more. You can't end up in this spot as much as you once could. In a sense, I like that. We're being pushed into a place where we are standing up. Not this the middle of the road, cookie cutter, 'I'm just not really having any positions' thing.
TWEET: @4kingandcountry on @CreationFest: "The fact that people would carve out a week to attend feels like a stand to me."
When I look at these festivals, and see how a lot of them are out in the middle of nowhere...the fact that people would carve out a week or weekend to attend with their family and friends feels like a stand to me. It feels like I'm doing this because yes...it's going to be a blast, but also I'm doing this because I want to take a stand.
And I love that, it's in For King and Country's DNA. To stand up, but with the backdrop of grace and love.
Featured Image by Robby Klein, others courtesy of For King & Country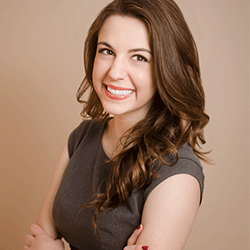 Sarah Hartland
Sarah Hartland knew she wanted to be a writer from the time she wrote her first short story in the fourth grade. By the time she was in high school, she had written two novellas and countless short stories. It was her love of storytelling that led her into marketing and media.
Sarah freelanced throughout her time at Colorado Christian University, where she graduated with a Bachelor's degree in Business Administration. At CCU, Sarah competed in speech and debate across the country, securing multiple awards and a national debate championship. She co-lead CCU's first-ever broadcast media program, CCU.TV, and served as the program's Student Producer during her senior year.
When she's not writing blog posts or editing a video, Sarah loves to swing dance, ski, travel, or visit her seven younger siblings in Montana.