It's officially summer which means longer days, warmer temps and school is out of session! Summer nights are the perfect opportunity to stay in and spend more time as a family, watching something you can all enjoy. That's why we here at Pure Flix have created the Summer Camp guide - a free resource for you and your family to make some great memories while everyone is home for the summer!
Download Now: FREE Movie, Devotional & Activity Guide for Summer 2023
To get your summer family movie nights started, here's a list of family movies we recommend that you can stream right here on Pure Flix:
Family Movie Nights: Perfect Summer Movies
Dinosaur Cove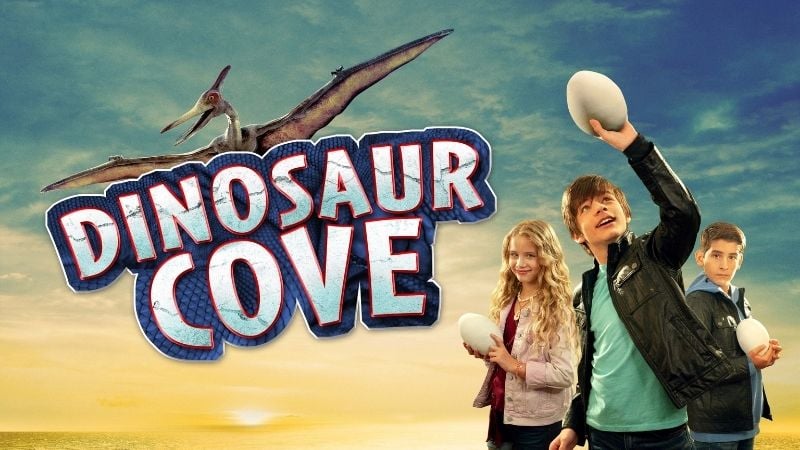 This family adventure is centered around a young boy, Riley Harrison, who stumbles across a top-secret project in the small town of Dinosaur Cove.
Disbelief and being skeptical is a major theme in the family adventure movie "Dinosaur Cove." Riley and his father, Wyatt, move to Dinosaur Cove following the death of his mother. Together they struggle to move forward with their lives. But Riley accidentally discovers real-life dinosaurs on the small island and gets more than he bargained for while trying to save dinosaur eggs. When his father doesn't believe him, Wyatt learns that he should have trusted his son.
Watch "Dinosaur Cove" now available on Pure Flix.
Tulsa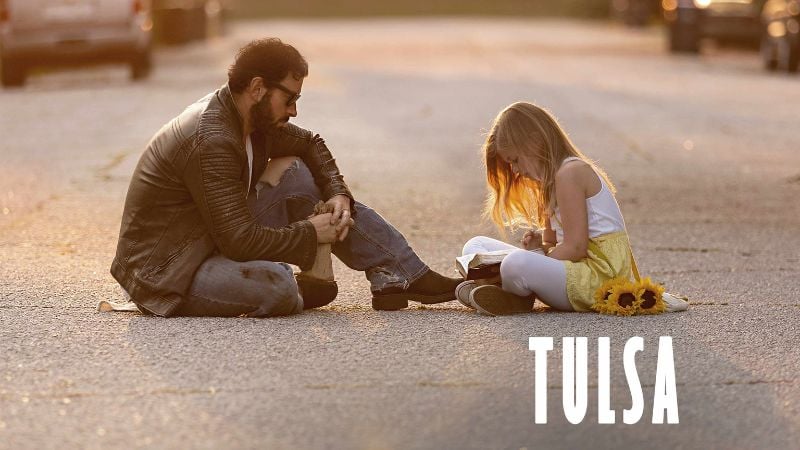 Inspired by true events, a desperate Marine biker's life is turned upside-down when he is united with the sassy 9-year-old daughter he never knew existed.
If you were to sum up the entirety of the Bible and faith in God, you could say it's about second chances. Tulsa, a young foster child, has been moved from one home to the next, but Tulsa's faith in God (and humanity) remains strong. When her latest placement fails, her caseworker has no choice but to bring Tulsa to the home of Tommy – a struggling alcoholic and addict who Tulsa claims is her father. Tulsa's faith and determination opened an opportunity for Tommy to obtain a second chance at life, love, faith and in business.
Stream the Pure Flix Original, "Tulsa" with the entire family now on Pure Flix.
Switched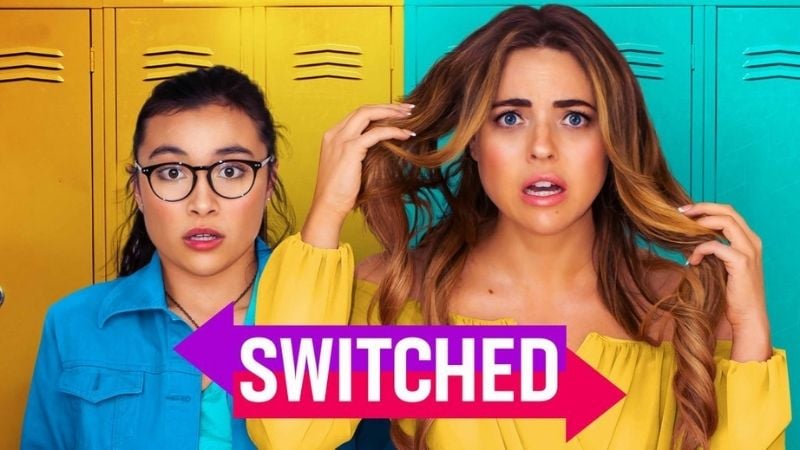 Tired of being bullied, Cassandra prays that her nemesis will have to walk a day in her shoes. When her prayer is answered in an unexpected way, the girls get "switched."
How we treat others matters ... deeply. God';s greatest commandments are to "love God" and "love others." In "Switched," two high school girls are forced to see the world through each other's eyes. Their experiences can teach us some valuable lessons: it's important to love others — and to forgive. us. Beyond that, Katie and Cassandra teach us to have empathy and compassion for others.
Pop some popcorn and grab your family to watch "Switched" only on Pure Flix.
Courting Mom and Dad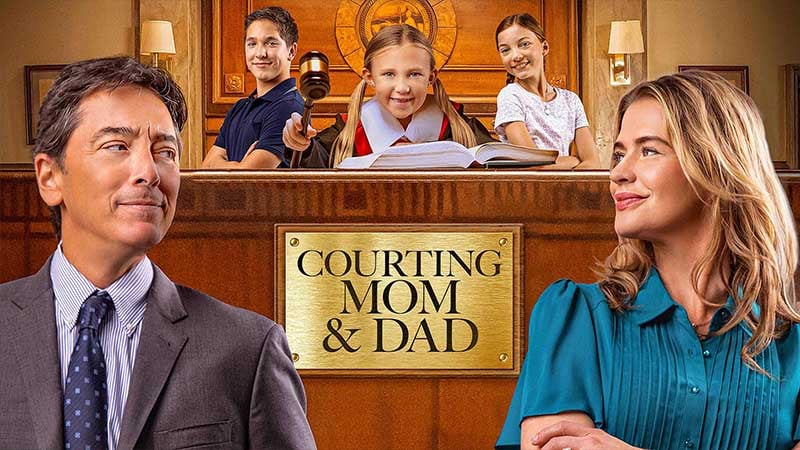 When siblings Isabel, Andrew and Ruby Lambert find out that their parents, Brent and Sarah, are planning to divorce, they employ the help of an eccentric personal injury attorney in a last-ditch effort to save the marriage.
The first lesson we can take away from "Courting Mom and Dad" is that families should be praying for one another — husbands for wives, wives for husbands, parents for children — and children for parents. Life can get so busy and complex that we move God out of the center and put success, career and other things of lesser value in His place. Brent's unfortunate habit of not putting family first has a negative impact on his wife and family. Brent's priorities are all out of order, and we see his wife reacting to that reality.
Watch "Courting Mom and Dad" on your next family movie night to learn more about how to put God first in your family life.
Beyond the Mask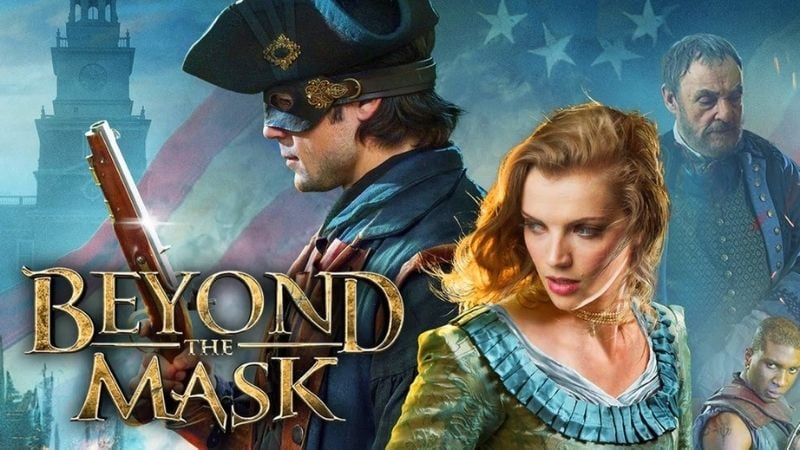 A former British mercenary discovers the power of forgiveness as he becomes the man he was always meant to be.
It's easy to fall into a pattern of forgetting — or of wrongly assuming that the mistakes
we've made have somehow separated us from God's love. We see these struggles unfold in "Beyond the Mask," as William Reynolds attempts to change his ways after meeting Charlotte Holloway, a woman with whom he falls in love. The entire story focuses on William's quest to create an honorable reputation and to leave behind his checkered past. His ability to change
his heart and his life leaves us all with an important reminder: that we, too, can change — and that God is always there with open arms waiting for us to come to Him.
Watch "Beyond the Mask" for your next family movie night with Pure Flix.
Sweet Inspirations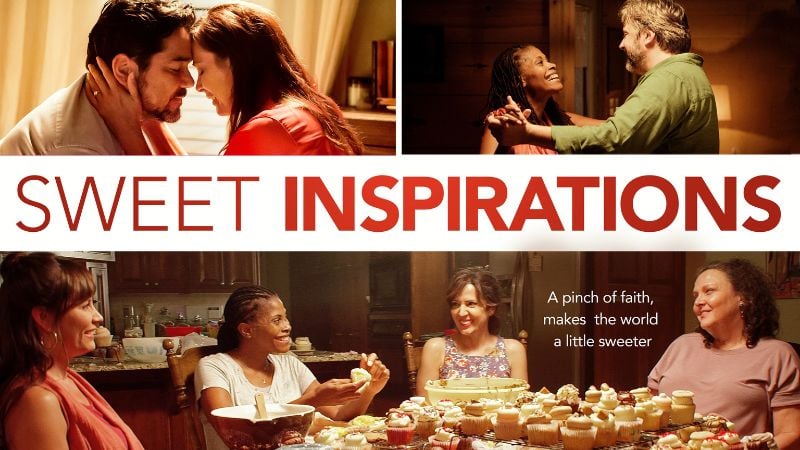 Four middle-aged ladies discover purpose when they launch a unique fundraising effort to save a local women's shelter from imminent foreclosure, testing the limits of their friendship and themselves.
There are two key reminders at the core of "Sweet Inspirations": that God can ease our fears, and that we are called to carry out God's love in the kind deeds we do. While life can sometimes throw us lemons — situations that seem difficult or insurmountable — we should never give up hope. With God, anything is possible. That's an important lesson we see play out in "Sweet Inspirations," as we watch the women discover purpose in their effort to save a women's shelter from closing.
Sit down with your whole family to watch "Sweet Inspirations" this week on Pure Flix.
Hoovey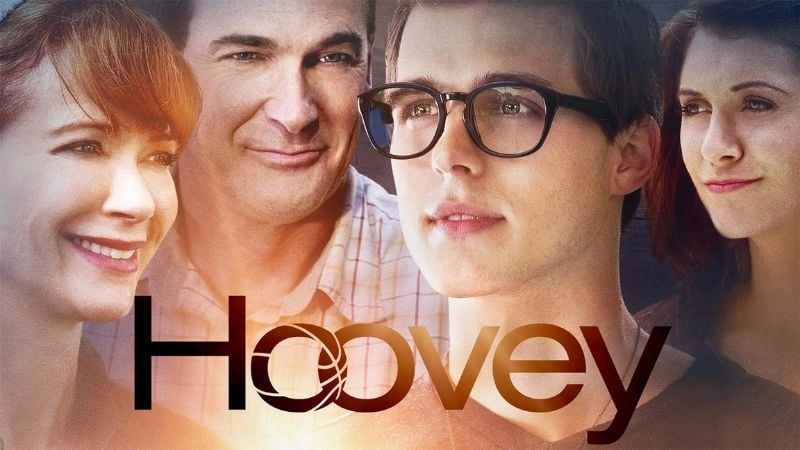 When promising high school basketball player Eric "Hoovey" Elliott collapses on the court, doctors discover a life-threatening brain tumor. Hoovey will survive the high-risk surgery, but at what cost?
Based on a true story, Hoovey's determination to get back onto the court requires him to have faith through his pain and suffering. His courage and bravery are what help not only him get through his trials and tribulations, but help his family through the ordeal as well.
For the sports fans in your family, "Hoovey" is the perfect movie for you next family night.
Back of the Net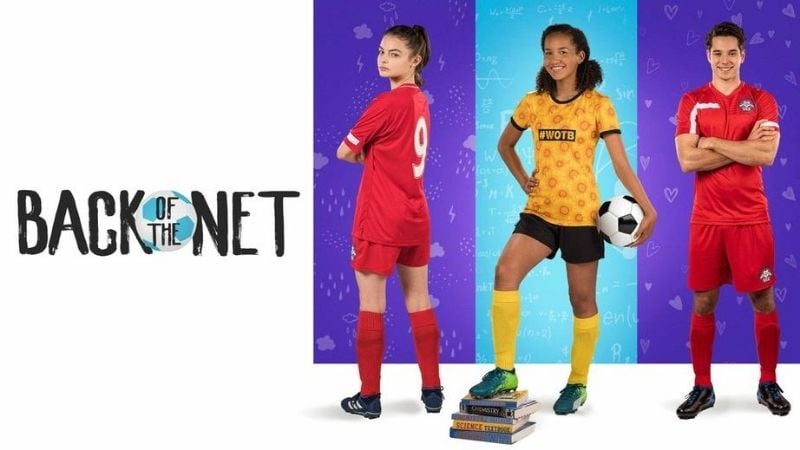 After a transportation mistake, a science fanatic must complete a semester at a soccer academy while making friends, avoiding bullies, and learning a new sport.
When Cory first arrives to soccer camp, she feels completely lost and alone. She doesn't believe she can fit in or be herself around everyone who has very different interests than her. God created us as unique and unrepeatable. Cory learns that she can help her teammates by using her unique set of skills, truly allowing her God-given talents to shine, just like we're called to do with our own God-given gifts.
For all soccer or science fanatics, stream "Back of the Net" with your family today.
Raising Izzie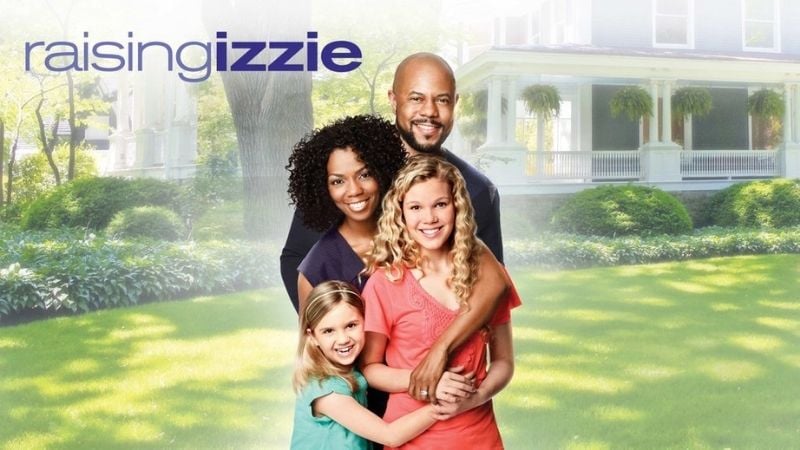 The touching story of two orphaned sisters and the caring teacher who changes their lives forever.
As humans, we all desire to have a place we can call home and a family who loves us unconditionally. We can show God's love by loving others unconditionally and making them feel welcomed into our own home. "Raising Izzie" share a story of how a family doesn't always have to look like a conventional family, but that a family can come to be by the bondage of love.
Stream "Raising Izzie" now available on Pure Flix.
23 Blast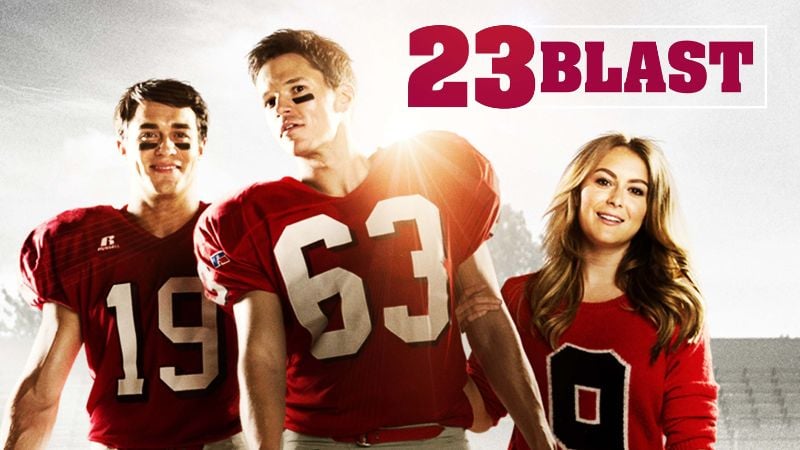 When a high school football star is stricken with irreversible blindness, he must decide whether to live a safe life or bravely return to the life he once knew and the sport he still loves.
The Bible says nothing is impossible for God. And we are called to know and have faith in that truth.
That concludes our list of the best family movies for your next family movie night with Pure Flix. If you want more suggests and activities, be sure to download our summer camp guide.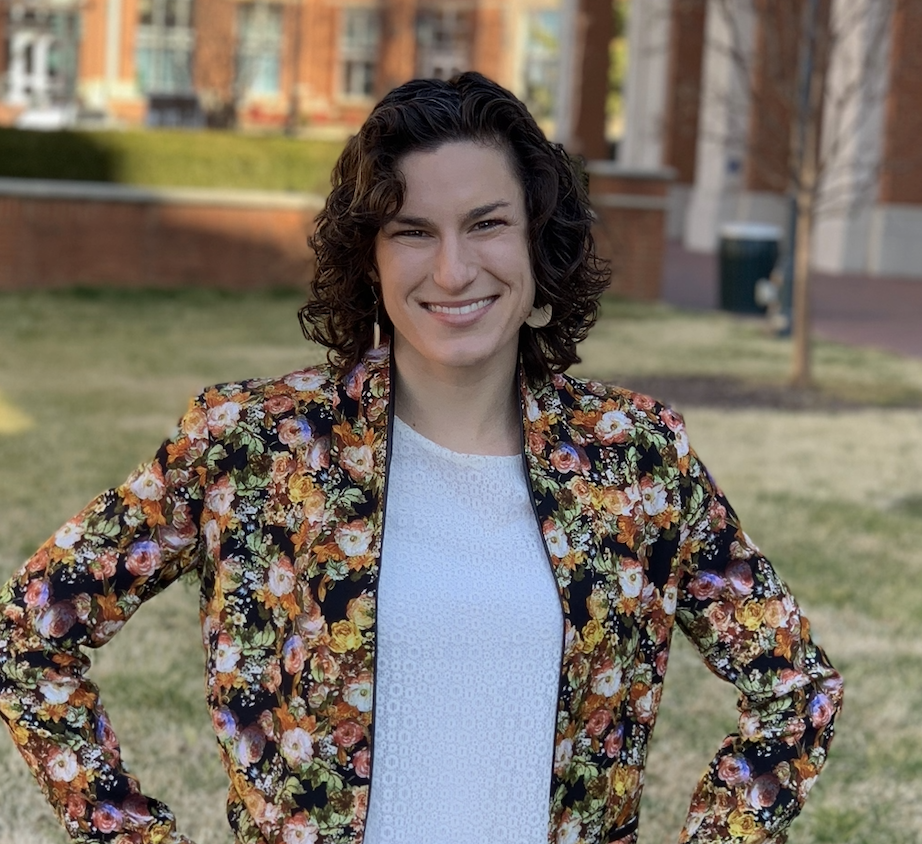 Marissa Zimmet
I was born and raised just across the bay from Tampa, Florida (Go, Lightning!) and attended college at ECU in Greenville, North Carolina. I am a devout Catholic and am active in my parish in Charlotte, North Carolina. Outside of work, I love to run, hike, watch movies and hockey, and spend time with my dog, Rose, and my cat, Toasty, who are both rescues.