Football is without a doubt one of the most popular sports in America. And while much of the interest in the NFL centers on players' talents and devotion, there's been an uptick in intrigue surrounding players' faith.
There are in fact many Christian football players -- Christians in the NFL who regularly share their faith journey, engage in kind acts and live out the gospel. These religious football players serve as positive role models who boldly proclaim their beliefs.
Read Also: 7 Times Tim Tebow Did the Unpopular and Inspired Us All
Here are just five of the Christian NFL players who have made a difference:
Christian NFL Players: Tim Tebow
"Whatever your hand finds to do, do it with all your might, for in the realm of the dead, where you are going, there is neither working nor planning nor knowledge nor wisdom." - Ecclesiastes 9:10 (NIV)
Tim Tebow may no longer be one of the active Christian NFL players performing in the league, but his legacy is certainly solidified. Tebow was once one of -- if not the most -- famous Christians in the NFL.
He openly shared his faith, and was known for kneeling (a pose called "Tebowing") in prayer during NFL games. Over the years, he has spoken at churches, through books and in other venues, offering biblical life advice.
For I know the plans that I have for you, declares the Lord, plans for welfare and not for calamity to give you a future and a hope. Jeremiah 29:11

— Tim Tebow (@TimTebow) February 4, 2018
"This is the day that God has made. This day. Right now. Whatever moment you are breathing in, God made this day," Tebow once wrote. "Even when times are tough, something about this day is good. There's always a reason, however small, to find joy in this day. Sometimes we have to choose to look for it. Sometimes we have to ask God to help us find it."
Want to get inspired with more Tebow and Christian football movies? Check out "Tim Tebow – On a Mission," now streaming on Pure Flix
Benjamin Watson of the New England Patriots
"I have fought the good fight, I have finished the race, I have kept the faith." - 2 Timothy 4:7 (NIV)
Benjamin Watson is yet another of the Christian football players who is worth mentioning. Watson has been an outspoken advocate for the unborn, for racial reconciliation and for the gospel.
"He Himself bore our sins in His body on the cross, so that we might die to sin and live to righteousness; for by His wounds you were healed."
1 Peter 2:24

His death brought us life! Thank you Jesus! #GoodFriday

— Benjamin Watson (@BenjaminSWatson) March 31, 2018
He's one of the Christian NFL players who has played for a very long time, and has done a lot off the field to express his faith and worldview. Watson has repeatedly encouraged people to turn to prayer, solidifying his position as one of the most religious football players in the league.
"Personally, I'm in desperate need of committing to praying more," he recently wrote. "The Holy Spirit is with us and available at all times. God is listening at all times."
Looking for more uplifting football inspiration? We have some Christian football movies and shows including "Woodlawn," now streaming on Pure Flix.
Read Also: Lessons On Loving Your Enemy From Woodlawn, The Movie
Carson Wentz of the Philadelphia Eagles
"I can do all this through him who gives me strength." - Philippians 4:13 (NIV)
Philadelphia Eagles quarterback Carson Wentz is another of the Christian football players who has openly discussed his faith. Among the Christians in the NFL, he has discussed the importance of living out the gospel message through love.
Gotta love digging into God's word! Here is a resource that I️ use to help me grow—& they're offering it for free! https://t.co/IxEkPQA6q3

— Carson Wentz (@cj_wentz) November 7, 2017
In a past interview, the religious football player noted that "Christianity is all about love and showing that love and that kindness and that grace," according to NBC Sports.
Like many Christian football players, Wentz also explained why he openly discusses his faith, while pledging not to "force" Christianity down people's throats.
"I always tell people, for example, if you love your job, you love your wife, you love what you do, you're going to talk about it. Well, I love Jesus. That's what I love, so I'm going to talk about it," he said. "But I'm not going to force it down your throat, either. So it's definitely a fine line that I'm constantly trying to walk, and at the end of the day, just kind of how I live and what I'm about and hopefully can kind of speak through."
The football inspiration doesn't have to end here, either. Pure Flix has Christian football movies like "A High School Story" that you can stream right now.
Philip Rivers of the Los Angeles Chargers
"Do you not know that in a race all the runners run, but only one gets the prize? Run in such a way as to get the prize. Everyone who competes in the games goes into strict training. They do it to get a crown that will not last, but we do it to get a crown that will last forever. Therefore I do not run like someone running aimlessly; I do not fight like a boxer beating the air. No, I strike a blow to my body and make it my slave so that after I have preached to others, I myself will not be disqualified for the prize." - 1 Corinthians 9:24-27 (NIV)
Philip Rivers is another of the Christian NFL players who credits his life to the Lord. As one of the religious football players who has been vocal, Rivers has credited God with the success of his marriage.
He has also said that Jesus has always been the "center of his life." Rivers is one of the Christians in the NFL worth profiling, as his devotion has always been clear.
"My faith has always been very important to me. When I went to college is really when it became my own," Rivers once said. "I had to get up out of that dorm room and go to church, go to mass on Sunday. That's when I took ownership of my faith."
Be sure to check out "Hometown Legend" on Pure Flix, a Christian football movie that will leave you inspired.
Read Also: 9 Leadership Lessons Learned From Dads In Woodlawn
Religious Football Players: Demario Davis of the New Orleans Saints
"But those who hope in the Lord will renew their strength. They will soar on wings like eagles; they will run and not grow weary, they will walk and not be faint." - Isaiah 40:31 (NIV)
New Orleans Saints linebacker Demario Davis is one of the religious football players we chose to include in this list. As one of the most well-known Christian football players, his devotion to Jesus is inspiring.
Davis is one of the Christian NFL players who has shared his journey of turning his life over to Christ. He recalls feeling physically and spiritually tired one day, and just sitting down to think. That's when he found himself in tears.
Your life may be the only bible some people read; and they can understand your lifestyle better than the scriptures you quote. #coffeetime

— Demario Davis #56 (@demario__davis) May 3, 2016
"It was kind of like, that day, I surrendered. I mean, I just surrendered. God met me there," he said. "I could kind of feel like this huge weight was lifted off of me and it was almost like God said: 'Thank you for finally surrendering. Now, I can take over and I can handle the rest.'"
Last but not least, be sure to check out the movie "Find A Way," streaming right now on Pure Flix.
You can watch thousands of additional inspirational films, TV series and documentaries by taking advantage of your free Pure Flix trial. You'll have access to thousands of kid and family-friendly pieces of content — fun for the whole family.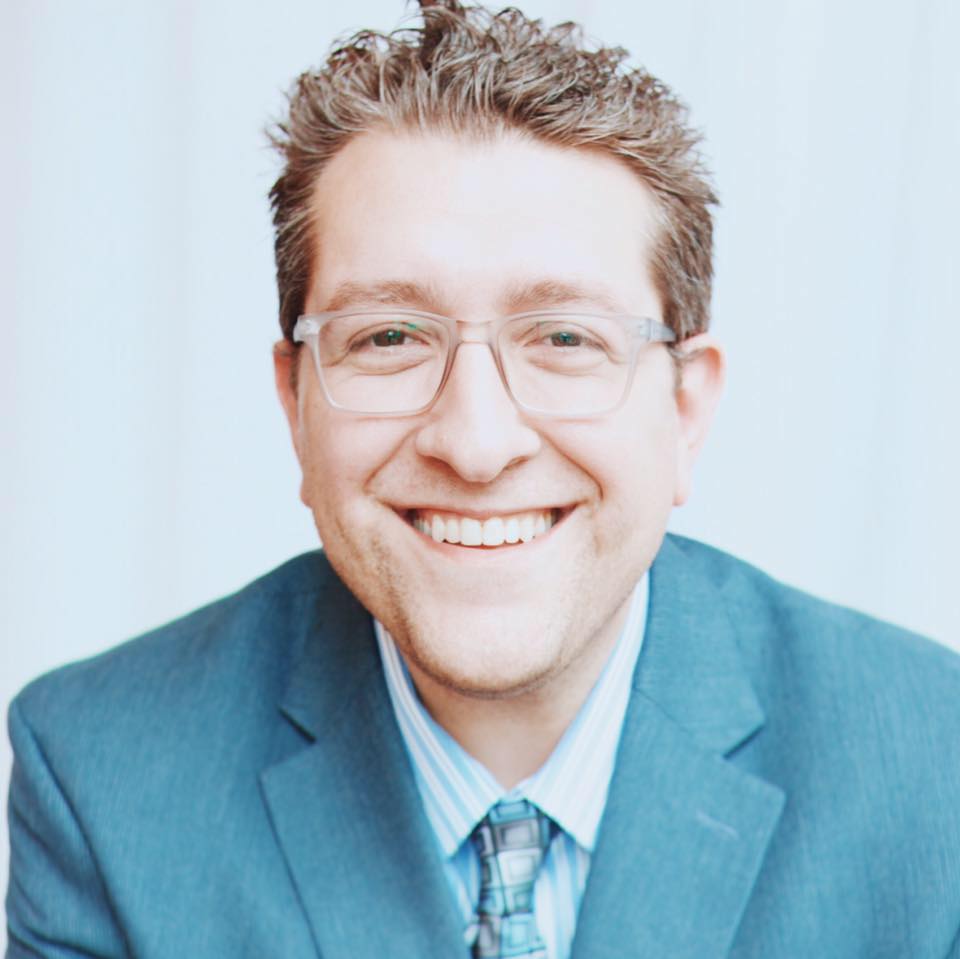 Billy Hallowell
Billy Hallowell has been working in journalism and media for more than a decade. His writings have appeared in Deseret News, TheBlaze, Human Events, Mediaite and on FoxNews.com, among other outlets. Hallowell has a B.A. in journalism and broadcasting from the College of Mount Saint Vincent in Riverdale, New York and an M.S. in social research from Hunter College in Manhattan, New York.