As Americans prepare to celebrate Independence Day with cookouts, fireworks and other festivities, it's important to remember the facts behind the American Independence Day commemoration.
And while many of us know the basics surrounding the "Why do we celebrate 4th of July?" question and of 4th of July history, there are some other details we might not be aware of. So, in this article we'll explore 4th of July facts and meaning that are worth learning and discovering.
READ ALSO: 10 BIBLE VERSES ABOUT FINDING TRUE FREEDOM
Before we get into the fascinating facts, let's explore a brief explanation of 4th of July facts and history — elements surrounding what American Independence Day is really all about. Most Americans know that the U.S. was founded after colonists fought back against the British and gained independence.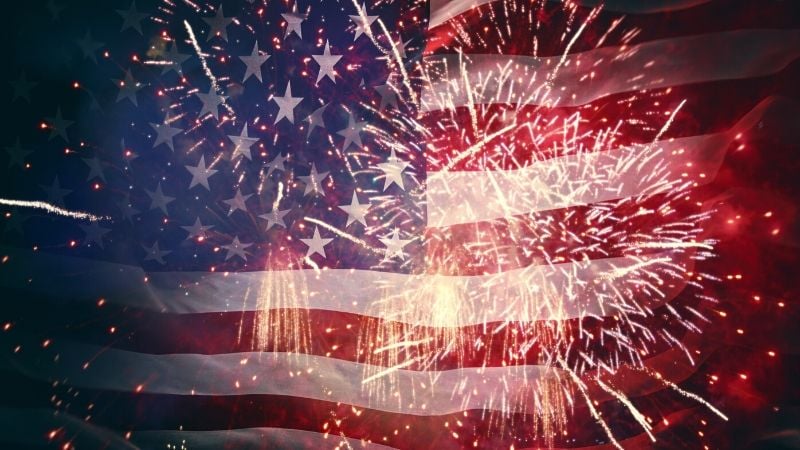 History.com offers us a brief recap to help fill in some of the most essential blanks:
"On July 2nd, 1776, the Continental Congress voted in favor of independence, and two days later delegates from the 13 colonies adopted the Declaration of Independence, a historic document drafted by Thomas Jefferson. From 1776 to the present day, July 4th has been celebrated as the birth of American independence, with festivities ranging from fireworks, parades and concerts to more casual family gatherings and barbecues."
Now, let's explore some of the fascinating 4th of July facts — information that helps us truly understand when we or others ponder, "Why do we celebrate 4th of July?"
4th of July Facts and History: July 2 vs. July 4
As it turns out, not everyone assumed American Independence Day would be celebrated on July 4. It seems there was a bit of confusion over whether the holiday should be commemorated on July 2 or July 4, and history obviously tells us that the second date won out.
So, why the discrepancy? It turns out the Continental Congress actually declared freedom from Britain on July 2, 1776. Founding Father John Adams felt July 2 would be the day of recognition, according to The Constitution Center — a truly fascinating 4th of July fact.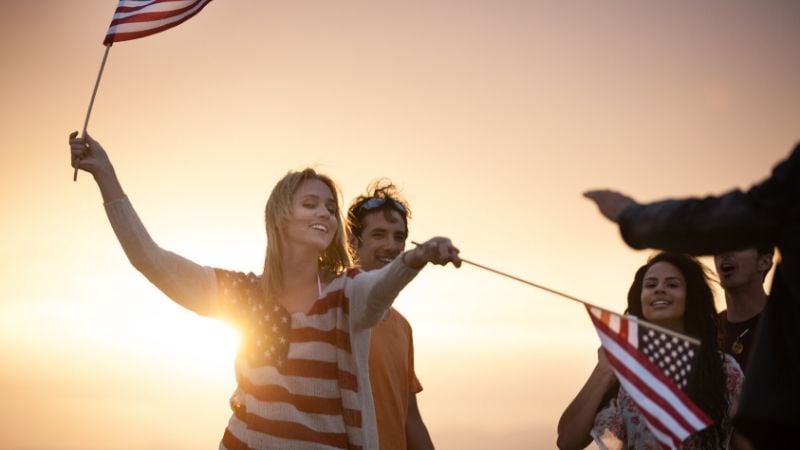 The Declaration of Independence was then approved on July 4. Adams wrote the following on July 3 to his wife Abigail:
"The Second Day of July 1776, will be the most memorable Epocha, in the History of America. I am apt to believe that it will be celebrated, by succeeding Generations, as the great anniversary Festival. It ought to be commemorated, as the Day of Deliverance by solemn Acts of Devotion to God Almighty. It ought to be solemnized with Pomp and Parade, with Shews, Games, Sports, Guns, Bells, Bonfires and Illuminations from one End of this Continent to the other from this Time forward forever more."
You can read more about 4th of July history here.
American Independence Day Meaning: Thomas Jefferson and John Adams
So, we've already answered the question, "Why do we celebrate 4th of July?" but diving into some of the finer facts is quite intriguing. One of the 4th of July facts many likely don't know is that two of America's founders — Thomas Jefferson and John Adams — died on the same day: July 4, 1826.
It's hard to deny the impact both had on the republic, as many 4th of July facts and history tidbits include these men. But it's essential to note that, despite Adams' initial belief that the American Independence Day would be a major annual festivity, the nation mostly ignored the holiday at first.
It wasn't until after 1812 that some started to celebrate, and the holiday wasn't a federal commemoration until 1870; Congress made the decision on June 2, 1870. So, as we consider the "Why do we celebrate 4th of July?" question, where to Jefferson's and Adams' deaths come in?
Well, according to ConstitutionFacts.com, "The deaths of Thomas Jefferson and John Adams on July 4, 1826, may even have helped to promote the idea of July 4 as an important date to be celebrated." Just another intriguing 4th of July history happening worth noting.
4th of July Meaning: Why Do We Celebrate 4th of July With Fireworks?
Every American knows fireworks are a key component of American Independence Day — but why do we celebrate 4th of July with fireworks? According to History.com, the tradition actually "goes back almost as far as American independence itself."
PBS has more about some of the 4th of July history surrounding fireworks:
On July 8, 1776, the first public readings of the Declaration were held in Philadelphia's Independence Square to the ringing of bells and band music. One year later, on July 4, 1777, Philadelphia marked Independence Day by adjourning Congress and celebrating with bonfires, bells and fireworks.
The custom eventually spread to other towns, both large and small, where the day was marked with processions, oratory, picnics, contests, games, military displays and fireworks. Observations throughout the nation became even more common at the end of the War of 1812 with Great Britain.
And there you have it. Fireworks have been with us from the start of the republic!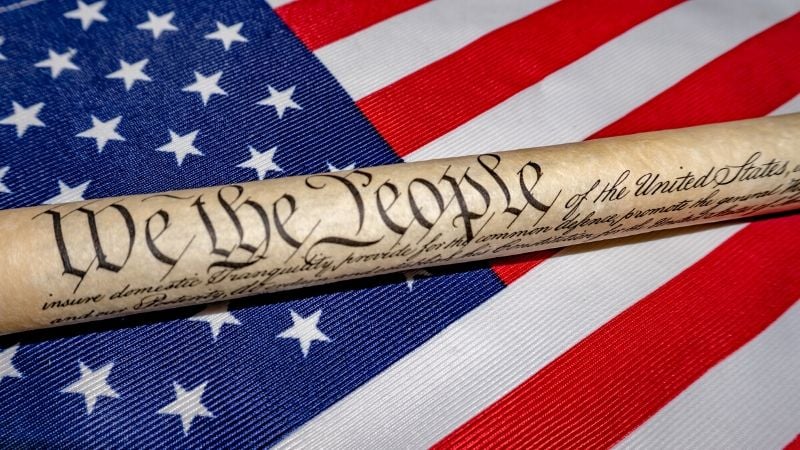 4th of July Facts: The U.S. Flag Code
American Independence Day is characterized by a plethora of Americans donning flag garb, hats and other items. But did you know that there's a U.S. Flag Code that actually precludes people from wearing U.S. flag designs?
The U.S. Department of Veterans Affairs notes, "Public Law 94-344, known as the Federal Flag Code, contains rules for handling and displaying."
And the actual law — another of the fascinating 4th of July facts — explains that the flag shouldn't be worn. The text proclaims, "The flag should never be used as wearing apparel, bedding, or drapery. It should never be festooned, drawn back, nor up, in folds, but always allowed to fall free."
You can read more of the flag code here.
Looking to stream a patriotic movie that tells powerful stories of transformation? Consider watching "Faith of Our Fathers" right now on Pure Flix! The film's synopsis reads, "Two fathers leave a legacy for their children, proving the devastation of war cannot break the love of a father for his son." Stream it today with a free trial.
This wraps our exploration of why we celebrate the 4th of July, Independence Day meaning and of the ins and outs of this important holiday. Want more inspiration? Head over to Pure Flix to stream thousands of faith and family-friendly movies, TV shows and documentaries.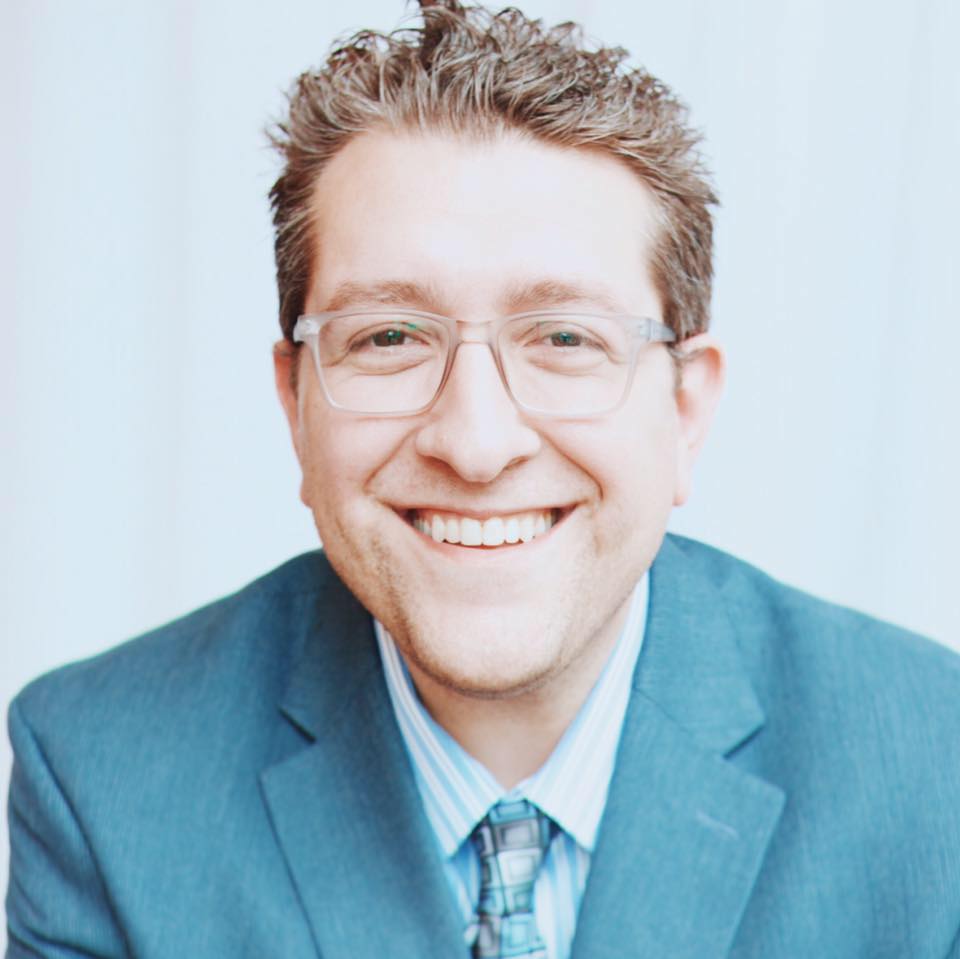 Billy Hallowell
Billy Hallowell has been working in journalism and media for more than a decade. His writings have appeared in Deseret News, TheBlaze, Human Events, Mediaite and on FoxNews.com, among other outlets. Hallowell has a B.A. in journalism and broadcasting from the College of Mount Saint Vincent in Riverdale, New York and an M.S. in social research from Hunter College in Manhattan, New York.