Love is one of the most pressing and important issues discussed in the Bible, so it should come as no surprise that the Old and New Testaments are filled with Bible verses about caring for others — scriptures that encourage people to help the poor, sick and downtrodden. These verses also inspire us to show love to people around us and to be good and caring friends.
Here are 30 Bible verses about caring for others:
Focus on Others' Needs
The Bible clearly tells Christians to focus on others' needs. Among the Bible verses about caring for others, there are scriptures that ask us to consider the "things of others" and to give to those who seek our help. Love for God, in turn, sparks a quest to do good works:
"Look not every man on his own things, but every man also on the things of others." - Philippians 2:4 (KJV)
"Give to every man that asketh of thee; and of him that taketh away thy goods ask them not again. And as ye would that men should do to you, do ye also to them likewise." - Luke 6:30-31 (KJV)
"And let us consider one another to provoke unto love and to good works." - Hebrews 10:24 (KJV)
Read Also: 29 Bible Verses About Wives, Marriage and Love
Bible Verses About Helping the Poor
Scripture makes it abundantly clear that God has a heart for the poor, and that Christians should also care for those in need. The following Bible verses about helping the poor call us to feed the hungry and "satisfy the afflicted soul":
"Only they would that we should remember the poor; the same which I also was forward to do." - Galatians 2:10 (KJV)
"And if thou draw out thy soul to the hungry, and satisfy the afflicted soul; then shall thy light rise in obscurity, and thy darkness be as the noon day." - Isaiah 58:10 (KJV)
"For the poor shall never cease out of the land: therefore I command thee, saying, Thou shalt open thine hand wide unto thy brother, to thy poor, and to thy needy, in thy land." - Deuteronomy 15:11 (KJV)
"He that hath pity upon the poor lendeth unto the Lord; and that which he hath given will he pay him again." - Proverbs 19:17 (KJV)
Bible Verses About Ignoring the Plight of the Poor
Among the many Bible verses about caring for others there are numerous scriptures — particularly in the Book of Proverbs — about the dangers of ignoring the plight of the poor. Proverbs warns that those who ignore the needy might find themselves in an unpalatable place with God:
"Whoso stoppeth his ears at the cry of the poor, he also shall cry himself, but shall not be heard." - Proverbs 21:13 (KJV)
"Rob not the poor, because he is poor: neither oppress the afflicted in the gate. For the Lord will plead their cause, and spoil the soul of those that spoiled them." - Proverbs 22:22-23 (KJV)
"He that giveth unto the poor shall not lack: but he that hideth his eyes shall have many a curse." - Proverbs 28:27 (KJV)
"He that oppresseth the poor reproacheth his Maker: but he that honoureth him hath mercy on the poor." - Proverbs 14:31 (KJV)
Read Also: How to Volunteer: Share God's Love Through Service
Scriptures About Helping the Sick and Afflicted
The Bible also calls believers to help those who are sick or afflicted. From helping heal others to being there for the week and infirm, scripture makes it clear that God wants us to care and love those around us. These Bible verses about caring for others are inspiring:
"We then that are strong ought to bear the infirmities of the weak, and not to please ourselves." - Romans 15:1 (KJV)
"Heal the sick, cleanse the lepers, raise the dead, cast out devils: freely ye have received, freely give." - Matthew 10:8 (KJV)
"Naked, and ye clothed me: I was sick, and ye visited me: I was in prison, and ye came unto me." - Matthew 25:36 (KJV)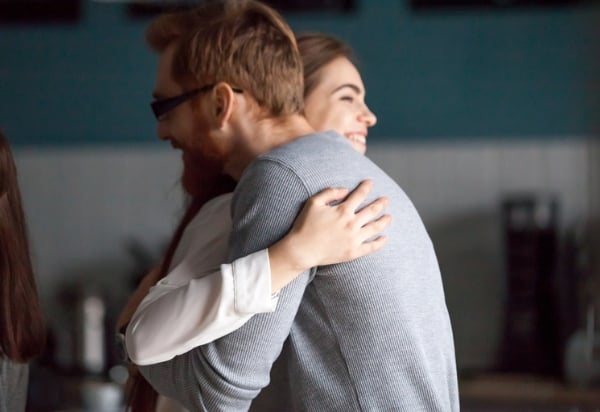 Give More Than You Receive
Most people have heard the proclamation that "it is better to give than to receive." This reality is embedded in scripture, as the Bible calls followers to give of themselves freely to help those who most need it. Here are some additional Bible verses about caring for others:
"I have shewed you all things, how that so labouring ye ought to support the weak, and to remember the words of the Lord Jesus, how he said, It is more blessed to give than to receive." - Acts 20:35 (KJV)
"Give to him that asketh thee, and from him that would borrow of thee turn not thou away." - Matthew 5:42 (KJV)
"He answereth and saith unto them, He that hath two coats, let him impart to him that hath none; and he that hath meat, let him do likewise." - Luke 3:11 (KJV)
Good Works Matter
Faith and works go hand-in-hand. James tells us that good works accompany belief in Christ and that faith without works is essentially dead. Plainly stated: Christians do good because they are called by their faith to go good. Here are two Bible verses about caring for others that make this message more than clear:
"What doth it profit, my brethren, though a man say he hath faith, and have not works? can faith save him? If a brother or sister be naked, and destitute of daily food, and one of you say unto them, Depart in peace, be ye warmed and filled; notwithstanding ye give them not those things which are needful to the body; what doth it profit? Even so faith, if it hath not works, is dead, being alone." - James 2:14-17 (KJV)
"But if any provide not for his own, and specially for those of his own house, he hath denied the faith, and is worse than an infidel." - 1 Timothy 5:8 (KJV)
Read Also: Spread Love Through God with These 15 Bible Quotes
Show Brotherly Love and Affection
Christians are called to love one another and to act with care and kindness — and to put others' ahead of themselves. These Bible verses about caring for others encouraging hospitality and kindness:
"Be kindly affectioned one to another with brotherly love; in honour preferring one another." - Romans 12:10 (KJV)
"Distributing to the necessity of saints; given to hospitality." - Romans 12:13 (KJV)
"The liberal soul shall be made fat: and he that watereth shall be watered also himself." - Proverbs 11:25 (KJV)
"Let no man seek his own, but every man another's wealth." - 1 Corinthians 10:24 (KJV)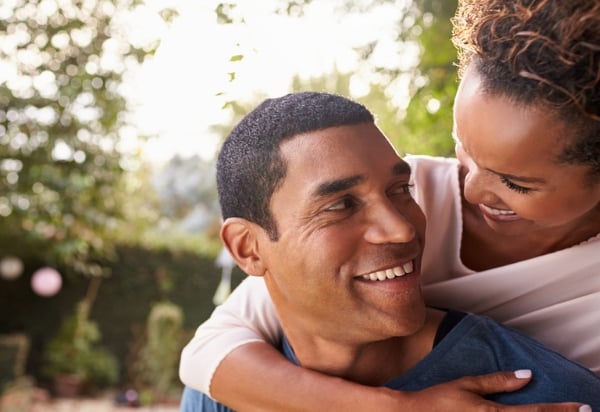 Bible Verses About Encouraging One Another
In addition to providing for people's physical needs, the Bible also calls Christians to comfort one another and to show love through kind acts. From mere kind-heartedness to forgiveness, the Bible is clear that Christians are to replicate Christ's love in their interactions with one another:
"Wherefore comfort yourselves together, and edify one another, even as also ye do." - 1 Thessalonians 5:11 (KJV)
"A new commandment I give unto you, That ye love one another; as I have loved you, that ye also love one another. By this shall all men know that ye are my disciples, if ye have love one to another." - John 13:34-35 (KJV)
"And be ye kind one to another, tenderhearted, forgiving one another, even as God for Christ's sake hath forgiven you." - Ephesians 4:32 (KJV)
Read Also: 27 Christian Quotes from C.S. Lewis You'll Love
Bible Verses About the Gospel and the Poor
Bible verses about caring for others also tell people a lot about God's heart. The following scriptures shed further light on Christ's love for humanity and the calling that Christians have to live that love out in our own lives:
"Pure religion and undefiled before God and the Father is this, To visit the fatherless and widows in their affliction, and to keep himself unspotted from the world." - James 1:27 (KJV)
"Bear ye one another's burdens, and so fulfil the law of Christ." - Galatians 6:2 (KJV)
"Blessed are they that mourn: for they shall be comforted. Blessed are the meek: for they shall inherit the earth." - Matthew 5:4-5 (KJV)
"The Lord preserveth the strangers; he relieveth the fatherless and widow: but the way of the wicked he turneth upside down." - Psalm 146:9 (KJV)
This wraps up our list of 30 Bible verses about caring for others. If you're looking for ways you can show God's love through service, we have a handy guide for you here.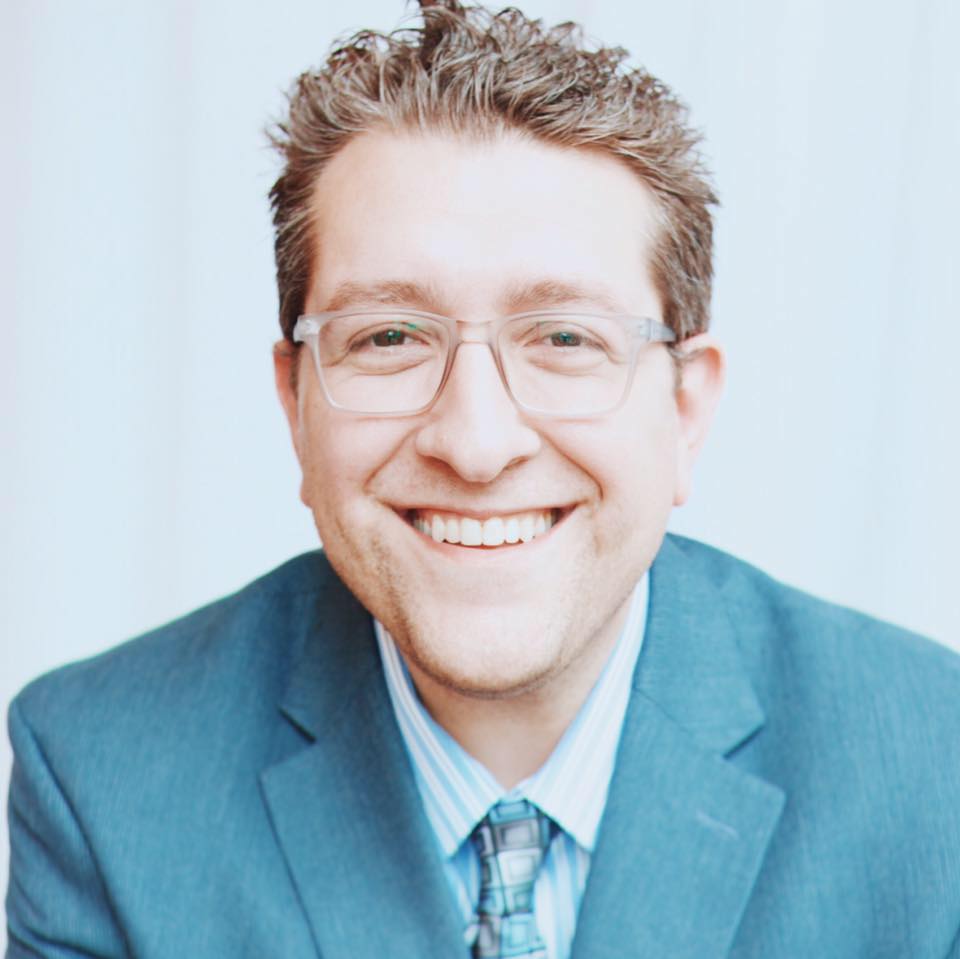 Billy Hallowell
Billy Hallowell has been working in journalism and media for more than a decade. His writings have appeared in Deseret News, TheBlaze, Human Events, Mediaite and on FoxNews.com, among other outlets. Hallowell has a B.A. in journalism and broadcasting from the College of Mount Saint Vincent in Riverdale, New York and an M.S. in social research from Hunter College in Manhattan, New York.