Love has been the subject of prose, poetry, and song for as far back as history is recorded. Love gives us hope through dark times and carries us through sickness and sorrow. A life without love is hardly a life worth living, and there are many ways that true love stories can inspire us. Here are some movies that portray true love, inspired by real-life stories:
"The Perfect Wave"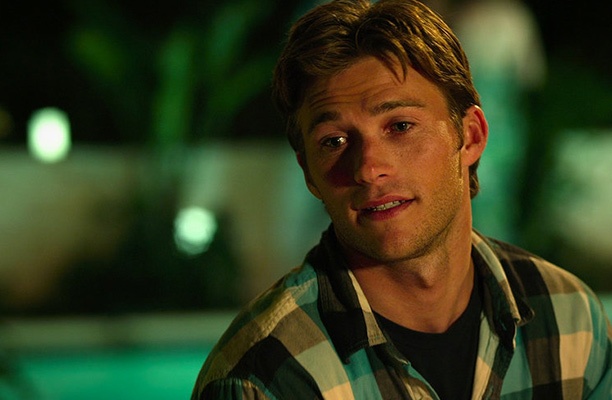 "The Perfect Wave" is the true story of Ian McCormack who grew up surfing the waters of New Zealand. When Ian sets out on a journey with his best friend to find the perfect wave, he doesn't realize that his life is about to change forever.
During his adventures through Australia, Southeast Asia, and Africa, Ian meets Annabel, a kindred soul. He abandons his best friend and begins on a new quest of love with Annabel - but jealousy comes between them. Broken by his own soul, Ian chases her to an island paradise to win her back.
While on island, Ian has a terrible accident and he is taken to the hospital where he is pronounced dead. However, something strange happens and Ian awakes to find himself outside of his own body. When he finds himself at the feet of Christ, he's faced with a choice: remain in the eternal afterlife or return and share his experience with the world.
Watch Now: "The Perfect Wave"
"Born to Win"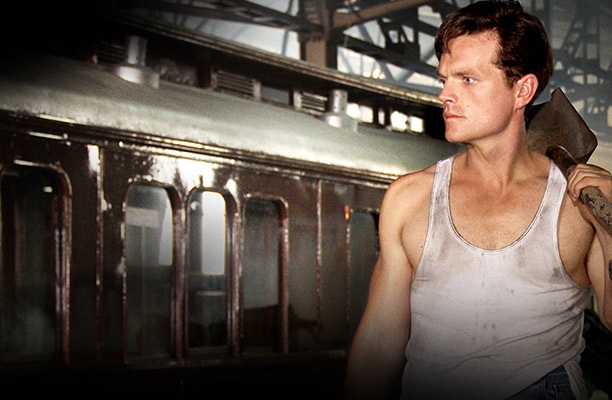 "Born to Win" is based on the true story of a troubled man named Leon Terblanche, a teacher at a school for disabled children who finds himself confronted with the question, "Where is God?"
Leon is raised in North Africa by an abusive stepfather and his mother. He escapes their cruelty and finds comfort with a kind, Christian lady named "Mama," and her son Outjie, who becomes like a brother to him. Mama calls Leon "Lion" and tells him he will one day be a lion for God. Unfortunately, due to segregation laws, the police take him away to return him back to his mother and stepfather.
When he gets older, Leon meets a beautiful young lady named Elmarie. Eventually, they marry and have a daughter. However, Leon has a hardened heart due to the hardship he experienced as a boy. While he finds some peace in his teaching job, Leon struggles in his marriage and with fatherhood. Just when begins a journey of finding God and learning how to love again, tragedy strikes again, and he must decide between leaning on Christ or traveling down the all-too-familiar path of darkness.
"Born to Win" is an inspiring true story of loving one another, loving yourself, and, most importantly, loving God.
Watch Now: "Born to Win"
To Joey, With Love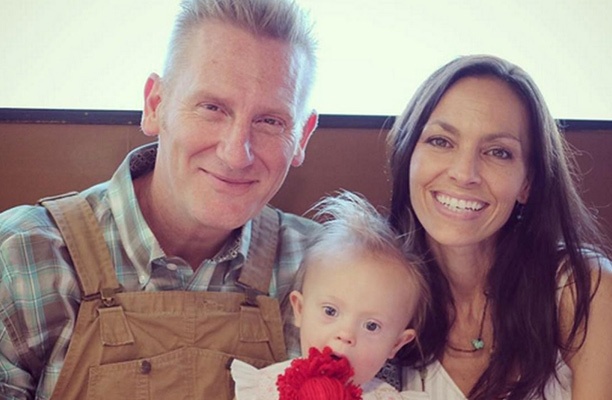 "To Joey, With Love" is a documentary about Joey and Rory Feek; successful country music singer-songwriters. The Feeks take time off from their busy careers to welcome their first child and spend a year with the baby on the family farm.
Filmed while battling cancer, Joey, along with her family and friends, show that it's not just physically healthy people who live healthy lives. Joey's never-ending hope in something greater beyond life on earth shows her incredible courage and faith in God's ultimate plan. Take a little time to laugh, smile, and cry with this amazing woman's journey.
The movie captures life's many highs and lows and is both happy and sad, comic and tragic. A love story for the ages it's sure to inspire hope and faith in all who experience it.
Christian Romantic Movie Guide
For more stories of love defying all odds, PureFlix.com invites you to download the free Christian Romance Movie Guide featuring clean, uplifting films about love and faith. Download your copy today.