Psalm 23 is one of the most well-known and beloved Bible chapters. Its contents have been known to inspire people to remember God's grace and guidance in times of turmoil and difficulty. The scriptures held within are a powerful reminder that we have a loving God who journeys alongside us as we navigate life's many ups and downs.
The Meaning of Psalm 23: God Guides Us
Psalm 23, which was penned by King David, opens by telling believers that God is a "shepherd" who guides us along both green pastures and still waters, while restoring us along the way.
Many commentators have noted the powerful themes in the text. Charles H. Spurgeon wrote in "Treasury of David" that King David's writings about God as a shepherd are noteworthy.
READ ALSO: John 3:16 Meaning: Understand This Transformative Bible Verse
"It should be the subject of grateful admiration that the great God allows himself to be compared to anything which will set forth his great love and care for his own people," he wrote. "David had himself been a keeper of sheep, and understood both the needs of the sheep and the many cares of a shepherd. He compares himself to a creature weak, defenseless, and foolish, and he takes God to be his Provider, Preserver, Director, and, indeed, his everything."
Now, let's dive into the scripture to see how these descriptions are presented. Psalm 23: 1-3 (NIV) reads:
"The Lord is my shepherd, I lack nothing. He makes me lie down in green pastures, he leads me beside quiet waters, he refreshes my soul. He guides me along the right paths for his name's sake."
These opening verses in Psalm 23 offer up important meaning about God's power to guide us no matter what circumstances we face. Often times, people call upon the Lord when something is troubling them, but the first three verses make it clear that God is always journeying with us.
READ ALSO: 5 Ways Your Life Changes After Praying to Accept Jesus
If you're looking for Psalm 23 meaning, consider this: The first three verses are a powerful biblical reminder to consider God's grace and guidance even when life is fruitful and things are going well. The next verses, though, specifically implore us to seek God amid difficulty.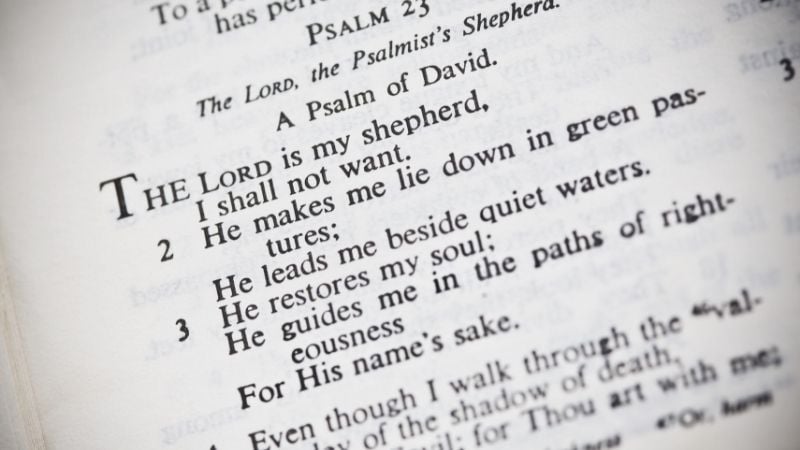 Psalm 23 Meaning: Do Not Fear
Psalm 23 tells us to "fear no evil" and that God is with us, even when life gets difficult. The final three verses are yet another powerful reminder of the goodness of God and His love in our lives. Verse 4 (NIV) reads:
"Even though I walk through the darkest valley, I will fear no evil, for you are with me; your rod and your staff, they comfort me.
In a chaotic and uncertain world, it's easy to fear, especially when evils rage. But God reminds us that, even in the shadow of death, the Lord offers comfort.
When we seek the Lord, we can find His will and live in the midst of His love. It is through seeking that we find a loving God who is always willing to sustain us. This is the meaning of Psalm 23.
Verse 4 provides comfort even in the midst of the storm, and it's something that Spurgeon also emphasized in his own writings on Psalm 23.
"The little child out at sea in the storm is not frightened like all the other passengers on board the vessel, it sleeps in its mother's bosom," he wrote. "It is enough for it that its mother is with it; and it should be enough for the believer to know that Christ is with him."
Provision & Blessings
"You prepare a table before me in the presence of my enemies. You anoint my head with oil; my cup overflows. Surely your goodness and love will follow me all the days of my life, and I will dwell in the house of the Lord forever."
Fear is a part of our human existence and trusting and placing faith in God is how we persevere. This biblical truth is explored in the movie "The Way Home," based on a true story and currently streaming on Great American Pure Flix. The drama explores the strength of faith and community in the most difficult times. A small town rallies around a distraught family after a 2-year-old boy goes missing. Starring Dean Cain, "The Way Home" presents an extreme test of faith. Watch it now with a free trial of Great American Pure Flix.
And if you're looking for a movie about God's guidance and protection, consider "God's Compass," exclusively streaming on Great American Pure Flix. In this drama, a woman named Suzanne Waters celebrates her retirement amid a series of crises that she could have never imagined. Trusting God's direction, Suzanne embarks on a quest to help a delinquent teenager named Eli.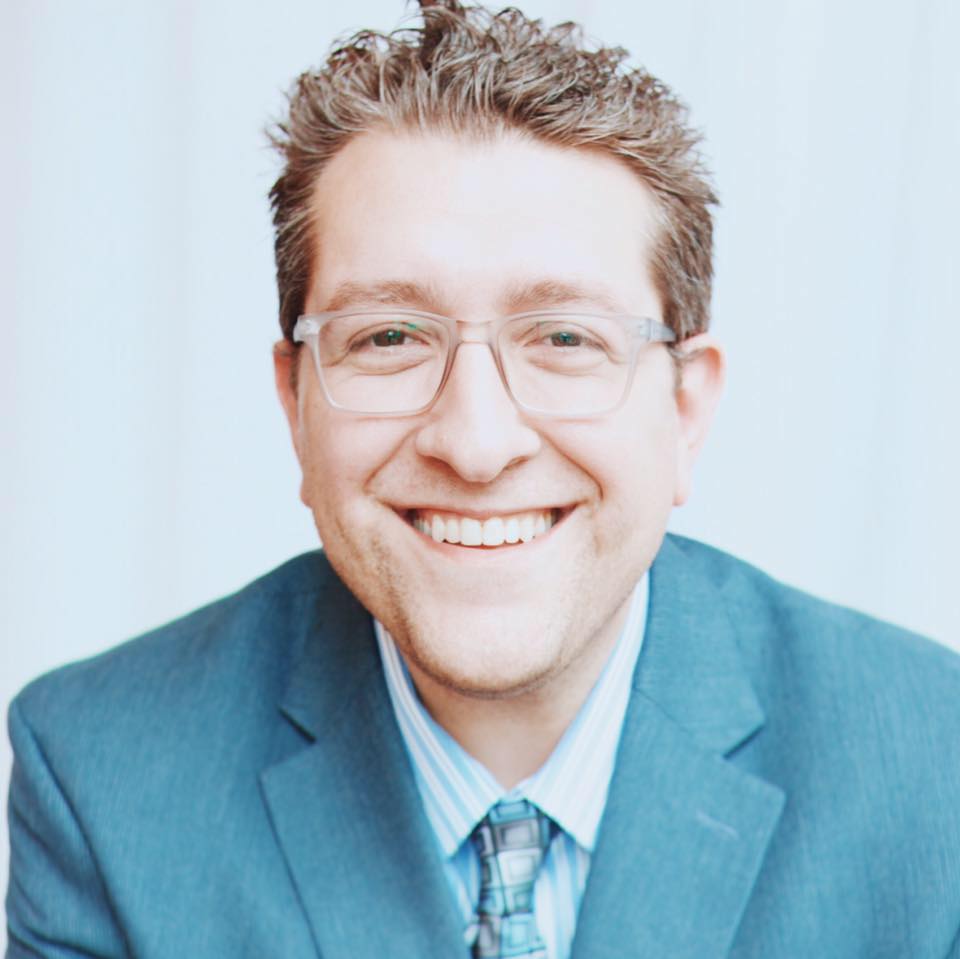 Billy Hallowell
Billy Hallowell has been working in journalism and media for more than a decade. His writings have appeared in Deseret News, TheBlaze, Human Events, Mediaite and on FoxNews.com, among other outlets. Hallowell has a B.A. in journalism and broadcasting from the College of Mount Saint Vincent in Riverdale, New York and an M.S. in social research from Hunter College in Manhattan, New York.