The Bible is a transformative book filled with informative and instructive stories — a collection of guidelines that can help us live our lives to the fullest. As most Christians know, an active faith life requires developing an understanding and reliance upon the scriptures. While the Bible is the premiere book for Christians, there are plenty of additional texts available that can help believers think deeper about specific theological and life issues.
Read Also: 4 Best Christian Podcasts for When You're on the Go
Here's a timeless list of some of the best Christian books available. These top Christian books are a mix of old and new, offering an array of reading options. From conversion stories to tips on finding "divine direction," these literary works will inspire and inform.
1. The Bible
The list naturally must begin with history's most sold, read and influential book. The Bible is filled with 66 books that include timeless truths, a captivating historical narrative and guidance that is intended to help human beings discover salvation, God's love and purpose.
2. "The Case for Christ: A Journalist's Personal Investigation of the Evidence for Jesus"
Lee Strobel's "The Case for Christ" focuses on a former atheist journalist's journey from non-believer to apologist. The book focuses on Stobel's initial quest to disprove Christianity — a journey that ironically ends up convincing him that Jesus and the Bible are true. The book is described as "a riveting quest for the truth about history's most compelling figure." You can also learn more about Strobel's story in PureFlix.com's documentary version of "The Case for Christ."
Read Also: How to Help Skeptics of Christianity
3. "Mere Christianity"
C.S. Lewis' "Mere Christianity" is a timeless classic that every Christian should read. This popular Christian book explains the reasons why Christianity is true and valid. It's an apologetics book that captivates readers throughout, while also helping to build and logically explain the reality of faith.
4. "Perfectly Unfinished: Finding Beauty in the Midst of Brokenness"
Andrea Logan White is a recognizable face in many Christian homes. Her life and career have spanned the worlds of modeling, acting, and producing — experiences that many of us would view as glamorous and even enviable. "Perfectly Unfinished" offers up her testimony, detailing her journey from "hanging out in the Playboy mansion to finding God at a stop light on Hollywood Boulevard." It's an incredible read.
Read Also: Andrea Logan White: 'We Heal From Each Other's Stories'
5. "50 People Every Christian Should Know: Learning from Spiritual Giants of the Faith"
Some of the best Christian books focus on specific topics pertaining to faith, though some also provide context and a lens into some of the biggest figures who have helped shape the Christian narrative throughout the ages. Warren W. Wiersbe's "50 People Every Christian Should Know" falls into this latter category, as the book recaps the great men and women of the faith — people who will inspire modern-day Christians with their own struggles and triumphs.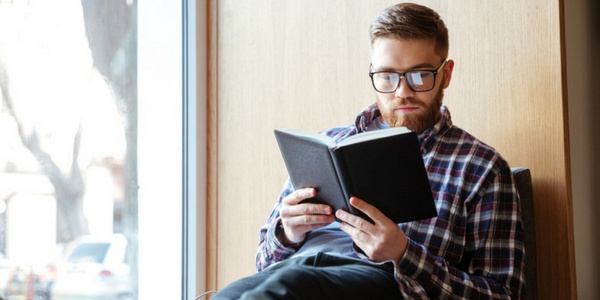 6. "Praying God's Word: Breaking Free from Spiritual Strongholds"
Bible teacher Beth Moore wrote "Praying God's Word" in an effort to help fellow Christians overcome "strongholds" that have the power to negatively impact their lives. From depression to pride and addiction — among a plethora of other subjects — this is one of the top Christian books for guiding believers through difficult personality traits and seasons, encouraging Christians to turn to God to battle through any stronghold that is keeping them God's plan.
7. "Evidence That Demands a Verdict: Life-Changing Truth for a Skeptical World"
Josh and Sean McDowell unveil an important reality about the Bible and its critics: "the truth of the Bible doesn't change, but its critics do." "Evidence That Demands a Verdict" equips Christians to defend their faith if and when critics attack it. Among the best Christian books penned on apologetics, this classic was originally written by Josh McDowell, but has been updated and now includes insight from his son, Sean. It's a book that helps stem doubt about Christianity, while tackling some of the toughest faith questions.
8. "Between Heaven and Hollywood: Chasing Your God-Given Dream"
Actor and Pure Flix founder David A.R. White reveals his inspirational journey from his Mennonite childhood in Kansas to a bustling career in Hollywood. White explains in "Between Heaven and Hollywood" how God sometimes plants dreams in our hearts and can use us in profound ways to accomplish His purposes.
9. "Awaken: 90 Days With the God Who Speaks"
Devotionals are a good way to keep up with Bible reading on a daily basis. Priscilla Shirer's "Awaken: 90 Days with the God who Speaks" brings her powerful message of hope to readers. The book, which includes 90 devotions, aims to "awaken" Christians with fresh insights about God, encouraging people to rely on the Bible as they journey through life.
10. "Christian Classics: Six Books by Charles Spurgeon"
Renowned 19th century preacher Charles Spurgeon was never short on biblical insight. This super-affordable Kindle book gives readers insight into six of his works — timeless classics that cover topics ranging from grace to ministry and the importance of daily Bible reading.
11. "Adamant: Finding Truth in a Universe of Opinions"
Lisa Bevere's latest book tackles a topic we all know too well: the ever-changing moral conundrums that continue to be pervasive in modern-day culture. Rather than buckle to social pressures, Bevere wants "Adamant" readers to stand firm in their faith, even as the world around them embraces shifting values. It's an important read amid changing tides of our culture.
12. "Kind Is the New Classy: The Power of Living Graciously"
Kindness is desperately needed in our current culture. That's why TV star Candace Cameron Bure penned "Kind is the New Classy," a book that offers advice surrounding how to stay true to God amid difficult scenarios that might challenge that quest. The book focuses on the need to be kind, to stay grounded and to stay true.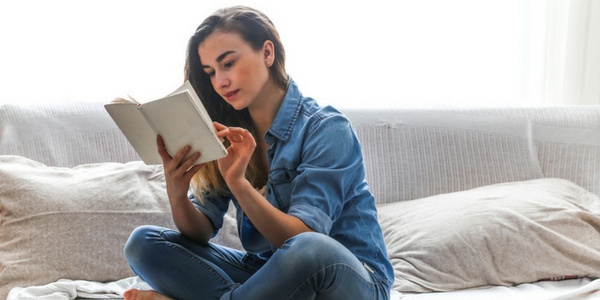 13. "The Case for Miracles: A Journalist Investigates Evidence for the Supernatural"
Lee Strobel's approach to covering biblical topics is so stirring that he landed himself on our top Christian books list twice. In addition to the "Case for Christ," Strobel has written several other books in the "Case" series. The latest is "The Case for Miracles," a book that features Strobel exploring supernatural claims and miracles to see just how present they are in the modern era. It's a must-read book for anyone looking for evidence of God.
14. "Love Is Oxygen: How God Can Give You Life and Change Your World"
Pastor Jarrid Wilson leaves readers thinking deeper about the concept of "love" — especially as it pertains to Jesus' sacrifice for humanity. In "Love Is Oxygen," Wilson proclaims that "love transcends fear and circumstances" and that God holds the power to transform human hearts.
15. "Divine Direction: 7 Decisions That Will Change Your Life"
"Divine Direction" is one of the best Christian books for anyone looking for guidance or for tips on how to better rely upon God. Written by Craig Groeschel, pastor of Life.Church, the book promises to help Christians become better at making the choices needed to make them who God wants them to be. It's a wonderful text for helping discover God's plan.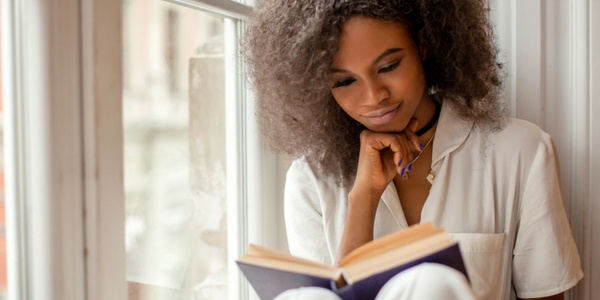 16. "Lord, Heal My Hurts: A Devotional Study on God's Care and Deliverance"
Celebrated Bible teacher Kay Arthur dives deep into the problem of pain with her book, "Lord, Heal My Hurts," a study series that explores how God can heal human pain. Arthur aims to turn readers' pain into joy by helping connect people to the Lord.
17. "The Armageddon Code: One Journalist's Quest for End-Times Answers"
Eschatology, or the study of the end times, is quite complicated and convoluted. It's also a highly debated area of theology. That's why "Armageddon Code" tackles various parts of the discussion from a journalistic perspective, featuring interviews with some of the Christian world's top experts on the end times. It's a good guide for anyone who wants to know more about what the Bible says about the end of days.
If you want a preview of the book — and an informative list of end-times movies as well as theological explanations — consider downloading our "End Times Movies and the Theology That Inspired Them" guide for free here.
So, there you have it: 17 of the top Christian books to help inspire you along your faith journey. Each of these books offers you a powerful reminder of God's love and the power that can come when you turn to Him for guidance in your life.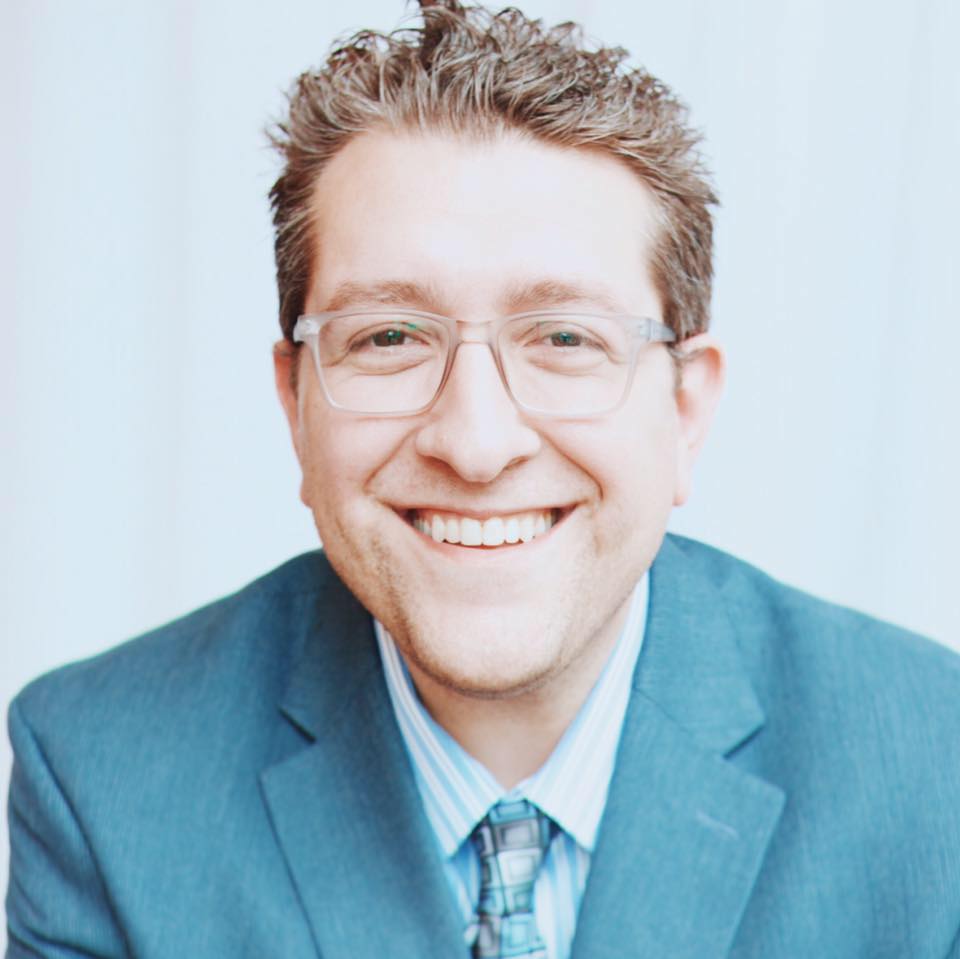 Billy Hallowell
Billy Hallowell has been working in journalism and media for more than a decade. His writings have appeared in Deseret News, TheBlaze, Human Events, Mediaite and on FoxNews.com, among other outlets. Hallowell has a B.A. in journalism and broadcasting from the College of Mount Saint Vincent in Riverdale, New York and an M.S. in social research from Hunter College in Manhattan, New York.